Join our Founders Wine Club Today!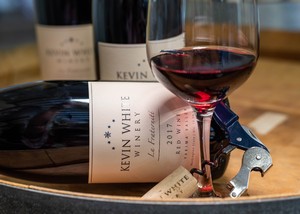 Our Founders wine club showcases new vintages of La Fraternité, En Hommage and Heritage in addition to limited production and wine club only releases. Club members receive 15% of all wines in addition to an invitation to our annual members only party each Spring.
As a founding wine club member you will receive a case of wine (approx. $440 + tax/shipping if applicable) and an invitation to our members only party in May.
2023 Wine Club release, April 2023.
2023 Wine Club Release
2021 La Fraternité Red Wine (2 Bottles)

2021 Pionnier Boushey Vineyard Grenache (2 Bottles)

2020 En Hommage Syrah (2 Bottles)
2020 Heritage DuBrul Vineyard Red Wine (2 Bottles)
2021 Reserve Red Wine (1 Bottle)
2020 Les Terrasses Weather Eye Vineyard Grenache (1 Bottles) - Wine Club Exclusive
2021 La Paysanne Mourvèdre (2 Bottles) - Wine Club Exclusive
Wine Club Benefits:
15% off all wine purchases, including the wine club release
Members only wine - La Paysanne and Les Terrasses
Members only release party each Spring
Exclusive pricing on the Yakima Valley Red Table Wine
No Tasting Fees